I can't remember how long it has been since the boys had a haircut. Taking two toddlers to a salon is not necessarily high on my list of fun springtime outings, but they were really starting to look a little rough around the edges. We started with Jack, who was well behaved, calm, and had no problem with the process: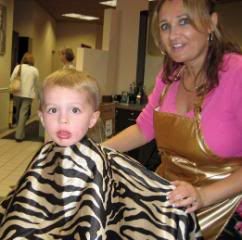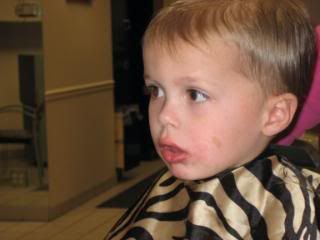 So then it was on to Nick, who was less than pleased about the idea of a strange woman approaching him with scissors.
At first, he was merely aprehensive: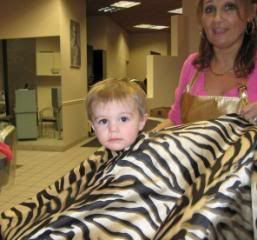 Then the spray bottle came out: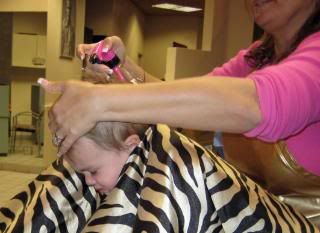 He really didn't like the cape, so we took that off:
But alas, his mood did not improve: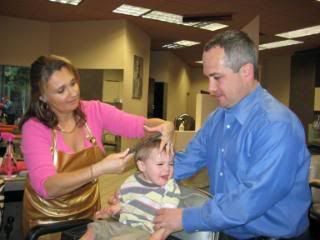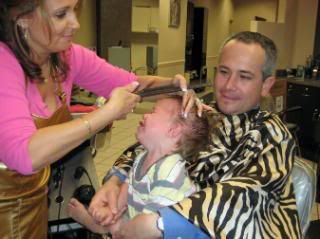 At one point, all three of us were trying to hold him still enough to cut his hair. We don't have pictures of that because no one could hold the camera! Needless to say, Nick was not a fan of the haircut.
We have a big day ahead of us - our neighbor is turning 3 and our cousin is getting married. Fun photos to be had for sure!