The man and I recently took a long vacation to Europe without the kiddos. So of course I am far behind on updating photos of the boys. I'll start way back on May 3rd, when we attended a Spiderman birthday party for our neighbor who turned 3. This was the jumping castle: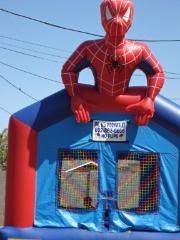 and the masks: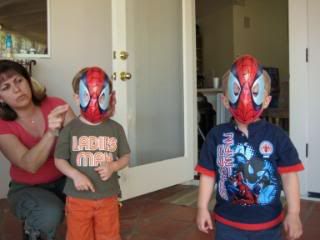 and the pinata: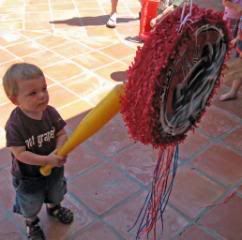 After the party we went to a wedding. The boys attended the ceremony, which was a big mistake. Nick basically walked around the church screeching and laughing as loud as he could. Here he is, pleased with himself: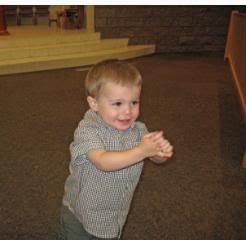 and the bride and groom, less pleased with him: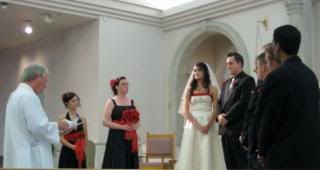 A few days later the boys went swimming in the new whale pool our neighbor got for the summer season. Here is a video of their complicated running and screaming game:
and a few photos:
And yes, they are wearing matching outfits.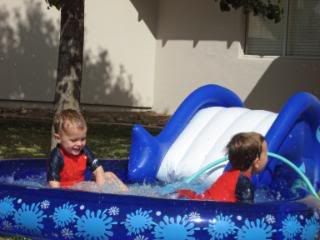 Nick doesn't really like swimming as much as the bigger boys. He prefers to watch from afar: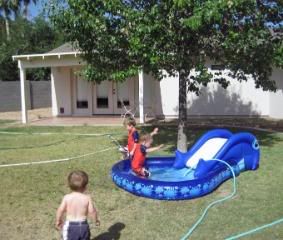 Or just get in his towel and rest:
Our next big outing was to see the butterflies at the Desert Botanical Gardens. They leave for the summer, so this was our last opportunity to see them. There was a lot of pointing going on: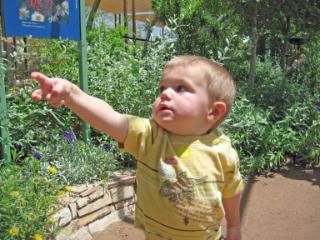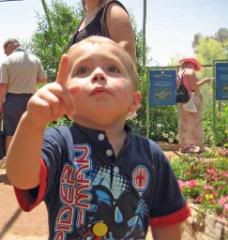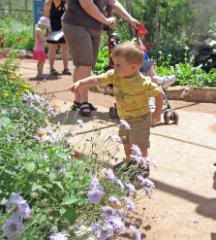 And just some general viewing of butterflies: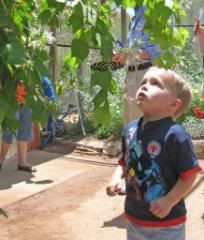 Some socializing: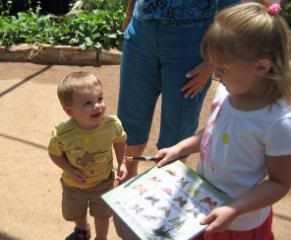 construction equipment: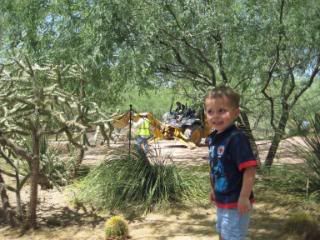 a little juice: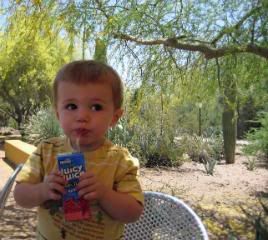 and a fountain: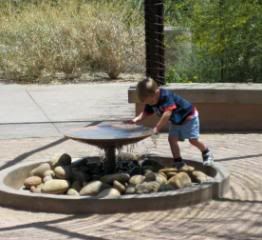 That's as far as I've gotten in the editing of photos. We have more to put up from our trip to the zoo and our Memorial Weekend party.