After the kids settled down from the exciting morning of breakfast/church/egg gathering, they both took long naps and gave us a break in the day at the same time. It's only taken 15 months to get them both on the same nap schedule. Then we headed down to Gilbert for a family gathering of grandparents, great grandma, aunts, uncles, and cousins. Jello was a big hit with both kids: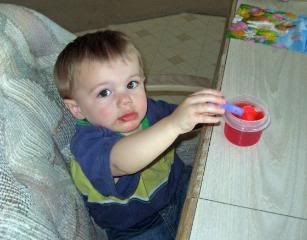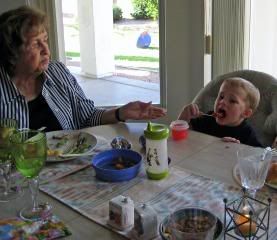 And then we headed outside to play with toys and hunt eggs.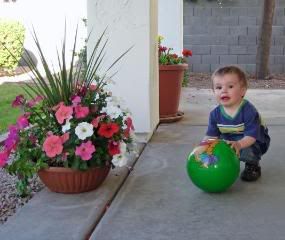 A new ball is always a great thing – both boys love to play with any type of ball. This one had a good bounce to it and they threw it around for a while.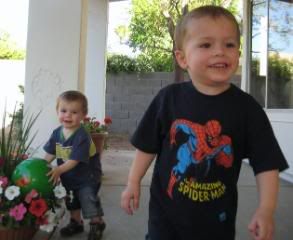 The hunting commenced: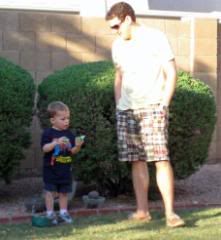 Everyone had a grand time, and our little Scamp fell asleep in the car on the way home. I think the whole family was pretty worn out!
Today it's back to our regular schedule. School in the morning, naps, playing outside in the afternoon. The weather has been perfect and the kids are really enjoying it – they better not get used to it though, because soon enough it will be too hot to leave the air conditioning!